May 2019
| Mon | Tue | Wed | Thu | Fri | Sat | Sun |
| --- | --- | --- | --- | --- | --- | --- |
| | | 1 | 2 | 3 | 4 | 5 |
| 6 | 7 | 8 | 9 | 10 | 11 | 12 |
| 13 | 14 | 15 | 16 | 17 | 18 | 19 |
| 20 | 21 | 22 | 23 | 24 | 25 | 26 |
| 27 | 28 | 29 | 30 | 31 | | |
Calendar


So, in order to have a better understanding of eachother's gaming experiences and histories, why don't we ALL give our top 3 or 5 favourite games?
I will do it right now
WITH PICTURES
5. Star Wars: Battlefront II
This game is my favourite multiplayer experience. I would spend hours on end playing through intense space battles, daring lightsaber fights and against the odds all out war, and I never got bored. Now that I have it on PC, and have access to all the amazing mods for this game, I am pouring even more hours of my time into this game. It is my favourite Star Wars game, and I hope it gets the sequel it deserves.
4. Castlevania: Rondo of Blood
My favourite Castlevania game, Rondo of Blood is a fantastic side-scrolling experience, with tight controls, diverse enemies and amazing bosses, as well as 2 characters to choose from, and branching paths to explore. This game sports brilliant level design, and takes a fair amount of skill to complete. I have replayed this so much, I can finish it without taking a single hit.
3. Bioshock
Even though I have recently completed Bioshock's spiritaul predecessor, System Shock 2, which is, in it's own right, a better game, Bioshock remains my favourite. The tense atmosphere, the immersive storytelling, the twists, the turns, the decisions you take upon yourself to make. The story and characters in this game truly shine, and I will always be able to find time to replay this game.
2. Super Metroid
This is the only game in which I experienced true solitude. There is NOTHING telling you what to do, where to go, or provide any assistance in figuring out what the heck is going on. You are completely alone, you must find your way in the dungeons, you must find the upgrades and tools to proceed, and you must survive. All. ALONE.
1. Chrono Trigger
This game is the greatest RPG ever made, and nothing anyone can say or argue will ever change my mind. I have never been as invested in a story or its characters as much as I have with this game. I cried when they were hurt, I smiled when they succeeded, I empathised with each and every one of them, and then, when it was all said and done, I was sad, depressed even, that the adventure was over. The only thing left to do was replay the game, and see what I could have done differently, as each decision you made affected the game, and its ending.
_________________
Gen 1 Team
Gen 2 Team
Dragon Summoner





Posts

: 203


Cash

: 417


Join date

: 2013-03-24



5. fun rpg, play it
4. aw, yiss! puzles
3. this oar fulllout 3
2. Ye, space travel
1. child hood, alright!
Plebe





Posts

: 14


Cash

: 20


Join date

: 2013-07-13



5) Resident Evil

4) Persona

3)Wresting

2) God of war

1) Mario Party!
_________________
Plebe





Posts

: 47


Cash

: 61


Join date

: 2013-03-20


Age

: 23



5) Red orchestra

4)portal 1/2

3)Mount and Blade

2)Oblivion

1)ROCK BAND BOISSSSSS
_________________
Plebe





Posts

: 7


Cash

: 11


Join date

: 2013-07-14



Koalaman put me on the spot so, odds are, some of these will be changed
5)Contra
I think this is the first video game I ever played and luckily, it was a good one. I remember playing this with my dad and older brother when I was really little. Still haven't had the desire to beat it yet, maybe one day.
4)Team Fortress 2
In my opinion, the best FPS out there. It may not be as realistic but that's one of the many things that makes it awesome. It's cartoonish theme lets it get away with a lot of fun and crazy things that other games can't. It is also probably the most skill requiring and teamwork oriented FPS out there as well, It's fantastic when you and a few friends are playing your best classes and you destroy your enemy. It's also a very diverse game, with nine different classes and tons of different weapons to use, it's hard to get bored of this game.
3)Any Soul Calibur game
I played the arcade machine game thingama and I really liked it. I play them on consoles now. My favorite fighting game, not really much else to say.
2)Oblivion
This game blew my fucking mind. There was just so much shit you could do and it was amazing, not much needs to be said about this game, you should already know.
1) Any Fallout game
I remember my older step brother having the first two and he let me play them and I thought they were pretty cool. A few years later I come back to them and really realize how dark they really were at times. I just really like the setting and the type of gameplay these have, that's the new ones and the old ones. I always liked the old school RPG games and when they took one of my favorite games (Oblivion) and turned it into Fallout, I almost shit my pants.
Last edited by Jeffrey the Turtle on Thu Aug 01, 2013 10:58 pm; edited 1 time in total
_________________
Dragon Slayer





Posts

: 103


Cash

: 131


Join date

: 2013-03-05


Age

: 26



Soul calibur 5
I like to play that all the time, plus I got some cool custom fighters on it

_________________



Plebe





Posts

: 4


Cash

: 8


Join date

: 2013-07-08


Age

: 25



1.
2.
3.
4.
5.
_________________
A message lost to time
everything must grow old and Die
and though time will mend
All good things must end
From a War God to a King of Hell, here's to you.
Plebe





Posts

: 115


Cash

: 148


Join date

: 2013-03-03


Location

: The Dragon Ravine



5) Tony Hawk's Underground 2
My childhood favorite. A smooth learning curve and some nice challenging levels. I can't even recollect how many hours I've put into it and I keep adding some to this day. Epic skating game.
4) Halo 1 & 2
When I was young, I used to spend quality time with my father playing through them in split-screen co-op mode. This game brings those memories along with those of countless evenings spent toking in my friend's basement doing them ''sniper fights'' and calling that screen-look.
3) Final Fantasy VIII
Man, that game was a revelation. One of the two only ff games I've ever played (the other one being X-2 which I was too young to understand or be good at, being about 10 y/o). What is so great about this game is the level of customization and complexity of your arsenal and combat mechanics. It introduced me to the genre and I have FFVII, FFX and FFXIII waiting for me. The only reason why it is not higher on the list is that it frustrated me beyond reason when I got to omega weapon and realized I had no Hero. I quit.
2) Portal 2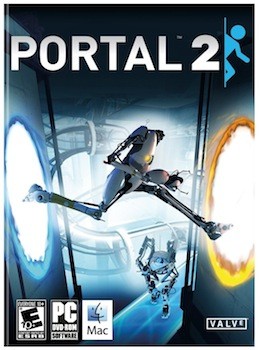 Oh how have I spent time scratching my head. Only drawback of this game is the low replayability potential but then again, it's inherent to the puzzle genre and you can't blame the game for it.
1) Final Fantasy VII : Dirge of Cerberus
Oh yes, the widely-hated final fantasy game. It is my favorite since it tells the story of my favorite character : Vincent Valentine. The plot is intense and although the game is ridiculously easy, it is still awesome to play and re-play and re-re-play some mo' just for the sake of going through Vincent's genesis. Funny thing is, I have yet to play the original FFVII...
Edited note : It is to say that I've ordered Katamari Forever and it is very likely to end up on this list somewhere as soon as I receive it

_________________

#1 TROLLS
Plebe





Posts

: 122


Cash

: 183


Join date

: 2013-03-24


Age

: 24


Location

: Montreal





Similar topics
---
Permissions in this forum:
You
cannot
reply to topics in this forum